The thought of drinking tea makes me smile and brings back many happy memories of tea parties and drinking mugs of steaming tea with friends and family in almost every situation.
Tea drunk from beautiful china in places like West Hampsteads
Bake a Boo
tea shop in London, a tea place that has a vintage feel and a delicious range of speciality cakes and treats that are free from gluten and dairy ( they also do egg and sugar free treats). My sister and i would often cycle there to meet and share tea and gossip when i lived in London.
Memories of tea shared in friends homes when the moment arose- i think i have shared many cups of tea on my friend Nicole's comfy sofa with her and her husband Justin (our favourite for a while was
Sleepytime tea
by Celestial Seasonings), birthday parties and celebrations, tea shared out in the forest in the snow or on a beach on a cold day/evening when your hands and your body need warming, and one of the best cups of tea that i have ever had, not because of the taste but because it was so needed, was just after the birth of my son Theodore. It was the strongest black tea i have ever consumed, which normally isn't my thing, but somehow after a 13 hour labour it was all i felt like and it really did help to restore some energy. Infact for both myself and my husband it was just perfect timing, although i think he would have liked a good shot of whisky in his!
Now i turn to tea for my son. Firstly so that we can have lovely tea parties together with herbal tea brewed and left until luke warm when it is ready for him to gulp down with glee out of proper china cups.
But secondly as a recent addition to help him sleep, we have been brewing up a chamomile tea for him to drink while we have stories tucked up into bed together. Apart from that being a heavenly experience in itself it has been helping him to sleep better recently which makes for a very happy mama, papa and son.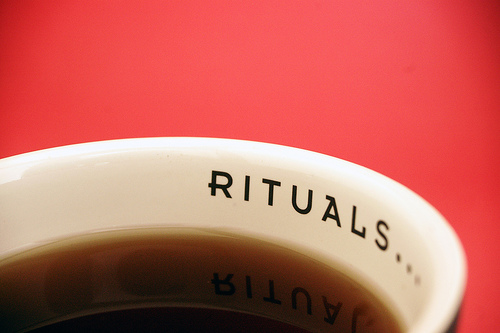 I love the ritual and i love the sharing that goes with drinking tea together.
Luckily my family and many of my friends love it just as much as i do.